Why We Still Need More Diverse Models
The need for diversity is far-reaching: in story-telling, in photography, and not-surprisingly in the sports and fashion worlds. We take a look at recent examples that indicate that we are far from living in a world where race, size, and colour are represented in a way that mirrors the world we live in.
Last September, New York City hosted the first week of the industry's biggest month. And true to form, the first leg of fashion month was filled with innovative designs and glamorous shows. But the most surprising aspect of this spectacle was neither the fashion ensembles nor the production design — it was the cast of models.
The Fashion Spot's seasonal diversity report reveals that the Spring 2020 New York Fashion Week (NYFW) was the most racially diverse one yet, while a record number of 68 plus-size models graced the runways. While this may sound like great news, since it's a huge improvement compared to last year's number of 37 models, a closer look at the numbers tell us a different story.
In fact, 41 of this year's plus-size models were only featured in the same three fashion shows, revealing a resistance among the wider fashion world to embrace full-figured models on their own runways. Moreover, the report also found New York City to have the most diverse cast of models in contrast to the other fashion capitals of the world: London, Milan, and Paris. Whether its size or race, the report reveals that the fashion industry has yet to fully champion diversity amongst its models.
The fact of the matter is models are more than just mannequins to hang clothes on – they are real people who play a huge role in representation. Our standard of beauty is often defined by the people who promote the clothing we wear, and here are some reasons why we still need to see more diversity on runways:
Actual Athletes Don't Model Sportswear
What do Gigi Hadid, Bella Hadid, and Kendall Jenner all have in common? Well, aside from the obvious fact that they're all supermodels, they're also the faces for high-profile apparel sporting brands like Reebok, Nike, and Adidas, respectively. This is a marketing strategy that can be very deceiving for consumers, as female athletes come in a wide range of beautiful and strong bodies, but the majority of models are very slender. Moreover, they are already underrepresented in major sports, as they are paid less and scrutinized more. It's high time female athletes are accurately portrayed to the public.
Fortunately, many brands are starting to wake up. Earlier this year, global sportswear brand Nike signed Australian female footballer Sam Kerr to be the face of the brand's Australian stores, and even got American hammer-thrower Amanda Bingson as one of the faces of their pioneering plus-size line.
Women Come in More Than One Size
Speaking of plus-size lines, size inclusivity is another goal that fashion brands must work towards. Despite a weak showing for plus-size models during fashion month, that's not to say that there hasn't been any progress. Brands like J.Crew, Madewell, and ASOS have embraced size inclusivity in recent years by releasing extended lines and dedicated plus-size collections.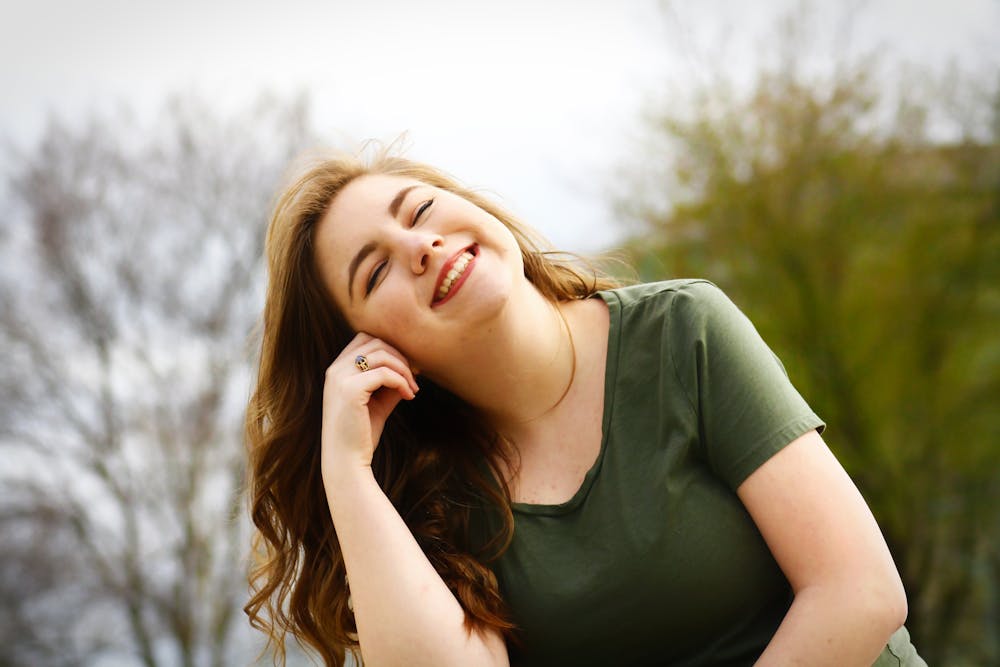 Prominent plus-size Aussie brand, Hear Us Roar, has even made its way to the American market. Another American brand fighting the good fight is Woman Within, whose broad range of clothing was created for women to feel comfortable in their own skin. Case in point, Woman Within's straight leg bottoms were designed with comfort in mind, thanks to the stretchable waistband and relaxed fit. These monumental strides in the industry are opening up doors to models who make more and more young girls and women feel welcome in fashion and in society as a whole.
Lack of Racial Sensitivity
With an estimated 46.8% of models being women of colour on the New York City runways, Spring 2020 was the most racially diverse fashion week yet. Although one of fashion's biggest runways is heading in the right direction, there's still a lack of racial sensitivity in the industry as a whole. Indeed, black supermodel Naomi Campbell has expressed her concerns that racial diversity in fashion is being treated as a mere trend, and she isn't wrong.
Just last January, a black woman in the States filed a racial discrimination lawsuit against her former employer Moschino for using the code word "Serena" — a snide reference to tennis star Serena Williams — to refer to black customers. Just a month later, Gucci was under fire for selling a sweater that had a striking resemblance to blackface makeup, as the black jumper featured a cut-out of oversized red lips. While the presence of models of colour is something encouraging to see, the key to true inclusivity in the industry lies in the hands of those at the top of the chain. Mere exposure is not enough, as genuine understanding and representation are needed.
---
– This post was written by a contributing author
Header image from Teen Vogue, from New York Fashion Week