What nutritional supplements do athletes take?
We scoured the web and spoke to some of our favourite athletes about what nutritional supplements they take and why.
Nutritional supplements are big business. Some athletes swear by them, other note that you can get everything you need from a well-balanced diet. But a little helping hand and boost now and then, especially when you are injured (read increased vitamin C for ligament repair), can't be a bad thing. The below athletes don't think so.
So here are the nutritional supplements athletes take and why
The surf chasers:
Stephanie Gilmore who just today won her 7th world surfing title – YUSS QUEEN!
I truly believe a lot of your physical beauty is controlled by what you feed your body. I've been taking a bio-fermented, probiotic beauty elixir (by The Beauty Chef in Bondi, Australia) that is very high in antioxidants, good enzymes, and probiotics."
– Stephanie Gilmore from Refinery 29 article
Courtney Collogue, who has graced the pages of Still Stoked and the ESPN Body Issue for her exceptional physic and strength. Check it out for some serious inspiration.
But I eat a lot of greens and I take Vega Sport, a recovery drink that's loaded with magnesium and helps my body recover because I'm traveling so much. I get jet lag and it drains you, so you have to have stuff that picks you up really fast.
— Pro surfer Courtney Conlogue, interview with Harpers Bazaar
Bethany Hamilton, who lost an arm to a shark bite when she was 13 and remains one of the best surfers in the world, is consistent with her supplement routine.
Like many sports, professional surfing can take a toll on your joints. I'm taking Cosamin for Joint Health now to promote healthy joints".
– From Bethanyhamilton.com
Tatiana Weston-Webb, in an interview with Women's Fitness, said she likes to put her supplements into her morning smoothie. She uses Youtheory Collagen Powder, MCT oil, Youtheory Maca powder, and Reishi mushroom extract.
Here are the products that the surfer mentioned:
The snow-chasers:
2x Olympic Gold medalist Jamie Anderson takes a green shake that's filled with amino acids — called Dragon Herbs Tonic Alchemy — it contains 71 certified organic herbs, vegetables, superfoods, superfruits and super–sprouts.
Ski racer Lindsey Vonn takes Vitamin C
daily and a kids multi-vitamin gummy
. She also takes glucosamine
for her joints and amino acids
to process the proteins when lifting weights.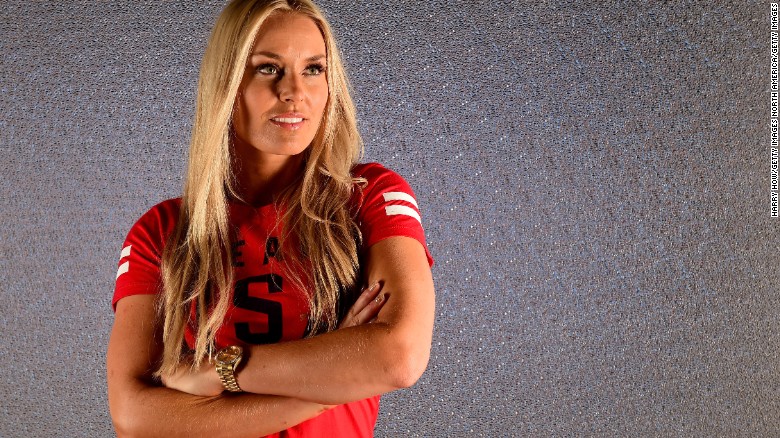 Snowboarder Travis Rice, Climber Jimmy Chin, skier Angel Collinson, and surfer Ian Walsh take HANAH, an ayurvedic superfood supplement made from 30 wild-harvested botanicals.
Amelia Boone, extreme obstacle course racer & 3x winner of the World's Toughest Mudder as well as the world-renowned author of The 4 Hour Work Week
, Tim Ferris, both take Great Lakes Hydrolysed Collagen.

Here are the products that the snowboarders mentioned:
Speed Chasing Mountain Bikers
Kate Courtney, is extremely dedicated to her fitness and nutrition regimen. And with 12 national championships under her belt, her dedication pays off. She told Adventure Sports Network that she uses Cliff Recovery Drink Mix with almond milk after her daily workouts. She also takes fish oils, a multivitamin and vitamin D.
Fish oils can be difficult to source a high-quality product as many are tainted with mercury and can actually do more harm than good. The generally agreed upon top supplement for fish oils is Nordic Naturals Ultimate Omega
As for Multivitamins Women's one-a-day was rated number one by verywellfit.com
Nordic Naturals also ranks as the number one choice for vitamin D.
The Gym Rats
Bodybuilder Jehina Malik, was the first vegan athlete to win the title IFBB Professional bodybuilder. As a vegan she has special supplementation needs. She takes high levels of vitamin C, BCAA'S, B12, calcium with potassium, a multivitamin, PQQ, glutamine, and colloidal silver. Source: Beegans Online.
Racket Slammers
Caroline Wozniacki, former number one in the world for singles, informed Sports Illustrated that she also takes fish oils and a multivitamin.
The Top Picks
In summary, it seems the most popular and common supplements for athletes to use are
While collagen and glucosamine also seem to rank high as they support healthy joints and muscles, incredibly important for athletes.